Founded in 1998, Innovative Network Computer Solutions, Inc., (INCS) provides financial services, healthcare, manufacturing, distribution, and non-profit organizations technology solutions and ongoing support.
We are Your IT Department
From security, hardware, software, and network design, to cloud-hosted services, we provide a single point for all IT services. We consult with you to make technology decisions that align with the goals of your organization. And we do it so you don't have to find, hire, train and pay benefits for a full-time staff person.
We Listen
From day one, we work with your team to identify individual needs, from workstation applications and mobile devices to network and server infrastructure. We will balance your existing hardware with where your future needs lie. We can source and implement new installations, expand current infrastructure and explore new technologies based on your goals for the present and future.
We Save You Time and Money
When possible, we work remotely through highly secure virtual private networks (VPN) to minimize response time. Our solutions are easy and quick, while maintaining security (hyperlink) and reliability. We can help you work anywhere in the world with a few clicks.
We Protect Your Most Valuable Assets
We are proactive in preventing catastrophic failure or loss of critical data. You may opt to receive 24/7 priority service for servers along with an offsite backup. With fast response times, data recovery is quick and painless, getting you back to work quickly and securely.
We Know Our Stuff
Our team consists of senior level engineers who have decades of combined experience. Partnering with vendors and IT subject matter experts, we cover a breadth of industry knowledge and stay on top of current technological advances.
Meet our Owner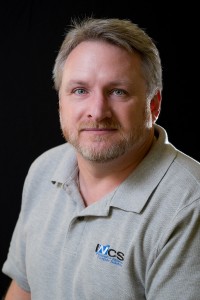 After working in the computer network integration business for approximately 15 years, Chris Humphries incorporated Innovative Network Computer Solutions (INCS) in 1998. Through strategic partnerships and controlled growth, he maintains long term productive relationships with customers and employees alike. Chris takes pride in the services offered by INCS and goes to great measures to ensure that engineers are well trained and customers are happy with the services that are delivered.
Chris' open-door policy extends to customers and vendors as well as employees. He wants to hear not only what INCS is doing well, but also what can be improved upon.
Phone: 704.362.1682
Address: 624 Matthews Mint Hill Rd Ste 244, Matthews NC 28105